Our Services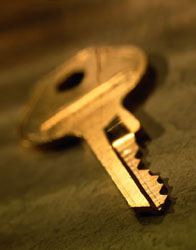 We can provide a single point of entry to the financial and insurance markets.
Our firm has developed a reputation for being easy to do business with and providing high quality financial services. We offer several unique services to provide the exact level of information and counsel you require. Fee based investment management, financial planning, financial product shopping and insurance product shopping make up the core areas of service we provide.

Investment Management Services

An unbiased, client focused philosophy can deliver a superior overall experience.

There are no proprietary biases in our recommedations. We help clients select investments based upon their objectives and risk tolerances from a universe of over 10,000 investments.
Research and Portfolio Development
Strategic Sources
Our firm has extremely high standards when it comes to selecting our sources of investment research. We believe that the source of the information is critically important to the validity and quality of information. We maintain research relationships with several outside firms, each of which have certain distinct qualities and provide market intelligence in a variety of areas.
Internal Research
The objective of our internal research process is to further screen and review the recommendations of our strategic sources. This forms the basis of identifying potential investments for our recommend list. We are constantly looking beyond the numbers to help make sure we have the most suitable and appropriate investments in our clients' portfolios.
Portfolio Development
Our portfolio development process pulls together all aspects of our investment advisory services.
Recommend List - consists of 25-30 no-load mutual funds, selected institutional managers, certain individual stocks, bonds and other investments.
Customization - unlike many investment management services that can be generic with a very limited ability to customize, each client portfolio can be designed with maximum flexibility.
Performance and Monitoring - client portfolios are consistently monitored for asset allocation weightings, investment performance and other important factors.
The following information summarizes our investment management services.
Managed Portfolios

Managed Portfolios is an investment management program for no-load mutual funds. The service includes a customized investment policy statement, strategic and tactical asset allocation based on your risk profile and objectives and the selection of no-load mutual funds for your portfolio(s).
Our investment professionals monitor performance weekly and provide you with comprehensive, written reports on a monthly or quarterly basis. Our Managed Portfolios Service is designed for clients with investable assets of at least $100,000.
Private Portfolio Service
Includes all the benefits of our Managed Portfolios Service and expands the list of investment options to include stocks, bonds, exchange traded funds (ETF), CDs and other financial instruments. Our Private Portfolio Service is designed for clients with investable assets of at least $250,000.
Institutional Investment Management
We have access to a large number of high quality third party investment advisory services and can help clients in selecting an appropriate manager. Institutional Investment Managers have various account minimums but options for this type of service generally can start at $50,000.

Financial Planning Services
Financial Planning that works now and in the future.
We have observed through our years of experience that many financial planning services and advisors start out with good intentions but ultimately fail because of lack of follow up and/or advisor interest.
We believe that a financial plan not only should be relevant at the outset, but should change and grow with your financial picture. We employ state of the art technology to not only get your financial plan right the first time but also keep your plan up to date with your goals and the real world surrounding them.
The following information summarizes our fee based financial planning services.
Financial Plan for Retirement

Our flagship planning service, Financial Plan for Retirement, is an affordable and comprehensive fee based service. This plan addresses a wide variety of topics and provides ideas and solutions to the challenges that clients commonly face in retirement. We cover both financial and insurance related areas that combined form the basis for a comfortable and financially secure retirement.

A key objective of our planning service is to make sure you do not have to reduce your standard of living due to inadequate income or assets. We'll provide ideas to help increase the value of your assets while protecting purchasing power and income requirements. We can also help you maximize the assets going to your designated beneficiaries while reducing the amount payable to the IRS or other government agencies.

Retirement Income Plan

A focused planning service, Retirement Income Plan is designed to help you maintain your standard of living throughout retirement while structuring your investments in a tax-efficient manner.

Retirement Income Plan begins by reviewing your current financial situation, cash flow requirements and retirement lifestyle goals. We then develop an overall strategy to provide for your financial needs today as well as anticipated needs in the future. We will also provide professional guidance on how to structure your existing savings and investments to optimize your portfolio with respect to performance, risk, income and taxes.
Other Financial Planning Services
Retirement, Investment, Life Event, Education, Special Situation
Other Services
Long-Term Care Planning 
An important asset protection plan, Long-Term Care Planning involves an in depth review of the many health care options available and ways to prepare for the expenses that result from extended care needs. Plans are designed to help preserve your independence at a time when care is needed and protect your life savings from perhaps the greatest financial threat - long term care.

The starting point in our planning process is to assess your current situation, determine your priorities and feelings toward care needs and your estate, and then develop a plan to help achieve your objectives. During our plannng process we'll discuss the various types of insurance coverage available as well as other ways to help preserve your life savings without purchasing additional coverage. Whatever your future course of action may be, taking the time to plan for potential care needs is a prudent decision.

Professional Referrals
We can provide clients with a referral to other professionals when they need assistance in areas that we do not directly advise. The advantage is that more often than not this can lead to a more coordinated financial picture. Tax planning, business formation and legal assistance for estate planning are a few of these areas. 
Insurance & Financial Product Shopping

Our shopping services are designed for those looking for the best financial or insurance product available for their specific needs. In addition, these services are provided for no fee - these are commission only services.

Insurance
Disability Income, Life Insurance, Long-Term Care Insurance, Long-Term Care Annuities, Medicare Supplement

Investments
Stocks, Corporate Bonds, Government Bonds, Money Market Accounts, Brokerage Checkwriting Accounts, Open End Mutual Funds, Closed End Mutual Funds, Unit Investment Trusts, Variable Annuities, Variable Life Insurance, CDs, Limited Partnerships, Retirement Accounts

Securities offered through Cambridge Investment Research, Inc., a Broker/Dealer, Member FINRA/SIPC. Investment Advisory Services offered through Cambridge Investment Research Advisors, Inc., a Registered Investment Advisor. Cambridge and J. Poels Financial are not affiliated companies.