Our Firm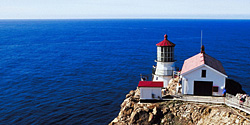 Serving Southern Wisconsin for two decades...
With offices located in Madison and Beaver Dam, WI our firm provides convenient access to experienced advisors who are there to assist clients with their important decisions.
As you will discover when reviewing our site, we can offer our clients a tremendous value when it comes to their investment and financial planning needs. Simply put, our mission is to provide clients with high quality, yet affordable financial services.
Why utilize our independent sevices?
We are able to provide objective advice because we are not affiliated with any product driven organization

We strive to consistently deliver an unparalled level of quality in all phases of our business

Our advisors offer a wealth of experience to assist clients with their important financial decisions

We work with a select and manageable number of clients

Our investment management and financial planning services offer a tremendous amount of value and flexibility
Let's get started...
One of the objectives of our web site is to provide prospective clients with enough information to determine if our services have the potential to be of value to them. To receive more detailed information on how we may enhance your current portfolio(s) and plans we invite you to visit the "Consultations/Special Offers" section on our site.