Consultations/Special Offers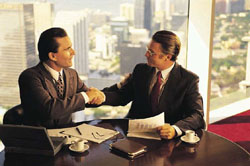 Our Introductory Offer...
We understand comparing various investment and financial planning services can sometimes be confusing and that is why we offer several ways to assist you with your decision. We will provide two meetings for no cost or obligation, which includes an informative initial consultation and the availability of a complimentary portfolio analysis.
Free Initial Consultation
Our free initial consultation is a great starting point and covers the following topics.
An introduction to our independent investment advisory firm and services

A discussion on your specific needs and objectives

Sample portfolio and/or planning options utilizing our time honored principles

Details on the many value added benefits our clients receive
We want your initial consultation to be an enjoyable and informative meeting.
Current Special Offers
Free Portfolio Risk Assessment
We will provide a complimentary analysis of your investment portfolio(s) which includes the following information.
An objective opinion and scientific analysis on your current portfolio's level of risk, return and expenses

Examples of how our professional investing process may improve your current situation

A straightforward report of our analysis so you can review what was covered during our meeting and make a comfortable decision about utilizing our services
Free Personal Risk Profile
What level of investment risk are you truly comfortable with? Today's market volitility is certainly testing peoples ability to stick with their plans. There is no time better than now to spend a few minutes to uncover what your risk profile really is. For a limited time, we will provide two free risk profiles per household. Please see the "Free Personal Risk Profile" section on our site for more information.
To schedule your initial consultation, for no cost or obligation, call (888) 878-5757 or visit the "Contact Us" section on our site.